Amazon's new algorithm has purged even MORE reviews
So! Now that we know it's official that reviews from 'review people' from review groups and blast services are getting removed (we lost ALL 15 reviews that we got thru FB reviews groups for our new brand's first product since December)…
This basically means that, the way forward will be getting your 50% OFF or FREE Launch Special in front of REAL PEOPLE
Here are some ideas of how to get your launch promotion in front of real people who might be interested in your product like kids electric cars.
Create a graphic that is enticing enough to get people to see what the product is, and realize that they can get one for free.
Ideas to get your launch giveaway in front of

real people
Facebook Groups

Post your giveaway in Facebook groups related to the niche! NOT review groups
 e.g. an "I Love Yoga" group
Get active in the group first
Contact the admin, and tell them about your story and why you want to share your product launch special.
Make it personal, tell them about how the group has helped you, and about how this product is your passion project and/or is allowing you to go full-time into your passions and quit your day job.
If they say yes, ask if they'll post it for you! This is ideal. Possibly in exchange for a free product. Or a gift card as a backup.
Post as image or video, with link in the comments
"to Enter: send the word GIVEAWAY to our Facebook Page – m.me/yourbrandpage"

setup ManyChat bot so this triggers the giveaway instructions to be sent automatically
[Full copy-paste script below]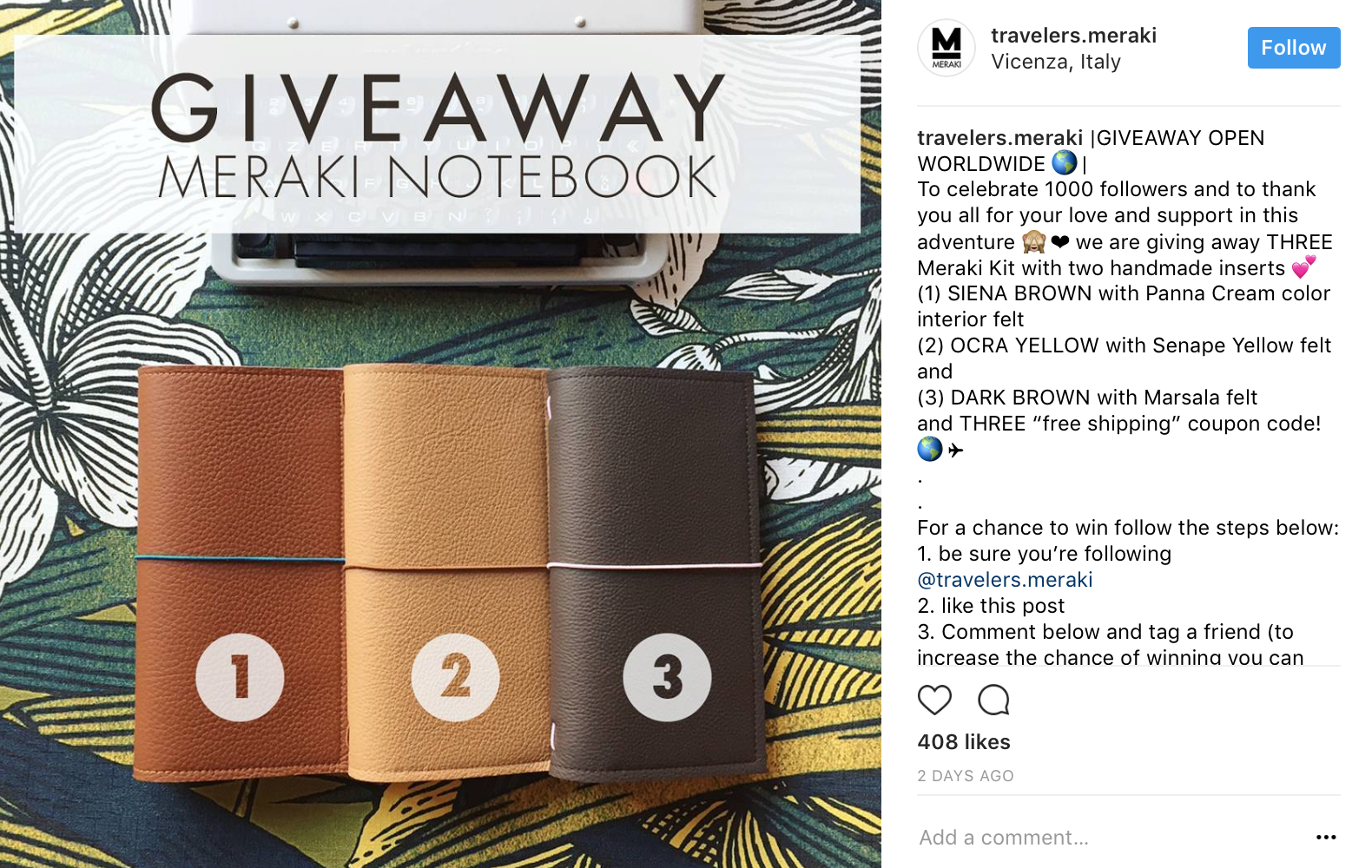 Instagram Influencers

get influencers shout it out about your product launch giveaway on Instagram
and/or to their email list!
may have to pay for shoutouts
Bloggers

get bloggers to do the shoutout to their email list
most likely will have to pay unless you have relationship
Email lists

buy or rent an email list in your niche
goes along with getting an influencer / page / brand to blast your promotion
Reddit

Essentially the same as a FB group post!
But you have to be active in the subreddit, and befriend the admins and ask nicely and be real
Ideally have admins post for you, for a copy of the giveaway possibly or other incentive
Post as image with link in the comments
Idea to frame it as a "FREE" product launch giveaway
Run a "FREE" product giveaway… After Rebate

Frame it as a "Customer Selfie Drive – Send us a Selfie with the product and get a FULL rebate!"
Lower the Amazon price to 50% off or bare minimum during this ($7.99 minimum for non-add on item)
You could also frame it as a 50% or 75% or 80% OFF Special, and just lower the price on Amazon, and not worry about rebates.  Depending on the price of your item, you could try this first and see how many takers you get.
Why Not Coupon Codes?
orders from coupons can't leave reviews (they get removed)
so people do "free after rebate" now
How to Set it Up
Direct people to a landing page to enter their email to opt-in

If you don't have an email marketing service, I recommend ActiveCampaign (I use it and it's dope. Easy to set up.)

The landing page explains the promotion in detail
They get an auto email that has a link to your FB Brand page
Telling them to send the word GIVEAWAY in a message to your FB Brand Page to get the product link
They automatically get the SuperURL link to the product on Amazon

Setup a ManyChat chat bot for this

The bot will then ask them to send their Order Confirmation # once they placed the order
It will thank them, and ask them to "Let us know if everything looks good upon arrival. And if everything looks good, send a selfie with the product!"
After they send the photo to the chat, thank them and process the rebate (via Visa giftcard, paypal, or whatever method you choose. I've seen most people use paypal)
A week later, have your VA (or ManyChat bot) follow up with them to ask how everything is going. Get them excited by telling them that you shared their selfie on Instagram.
If they respond positively, kindly explain…
"Thanks great to hear! It would be super helpful if you could post this as a review on Amazon! Helpful but not required:) Here's the link to post it: _____. Let me know!:)"
Why use Facebook Messenger?
Makes it easier to follow-up and get in contact with the person
They will get a link in their email directly to send a message e.g. m.me/prodbyocean
Tips
Get a Virtual Assistant to do the outreach
We paid a Filipino VA around $5/hr for this before
Example message:
Hey there___!
I've been active in the group for a while now, and it's been a great community to be a part of. The people here really support each other, which is amazing.
Before I post something that's a bit promotional, I wanted to ask if it's okay. It's a giveaway of my brand <__> and it's super relevant to the <XXX> group so I think people might love it.  If it's okay with you, would you mind if I posted it? Wanted to get the okay from you first because I hate blatant spam myself.
Either way, it's been a blast contributing to this group and I look forward to more awesome discussions!